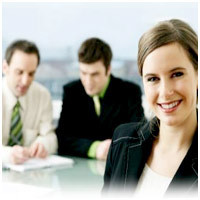 Placement Services
Catering to the various needs and requirements of the candidates, at Adithya Consultancy & Placements, we are offering effective and reliable Placement Consultancy. Based in Coimbatore, (Tamil Nadu), we are counted among one of the premium HR placement and recruitment companies having the strength of efficient and experienced HR professionals.
Engineering
Engineering provides the much needed technical support to various sectors, paving way for growth. The need for proficient Engineers is always high. Addressing this need, we have developed a database of candidate profiles with different skills, qualifications, and experience in the field of Engineering

.We are in a position to undertake hiring for junior to senior level positions in all streams of Engineering. We have the best candidates for Jobs in ALL ENGINEERING GRADUATES.
Sales & Marketing
The ultimate aim for every organization is to increase the sales graph. For this innovative marketing strategies are developed and implemented. Many companies have developed dedicated Sales/ Marketing Departments to carry-out the marketing functions effectively.

We understand that Sales & Marketing Professionals need to have a good communication and convincing power along with the required qualifications. We are in contact with the candidates who possess such skills. We capably undertake hiring for profiles such as Sales Engineers, Sales & Marketing Professional, Team Leader, Sales Manager, Marketing Head, etc.
Post Job Requirement
The right candidate can contribute effectively towards the growth and development of the organization. Post in your job requirement here and we will make sure to provide you with the candidates who are most suitable for your organization.