CATIA
CATIA training course explains more beyond CAD software package. CATIA is a leading solution for product design and innovation from Dassault Systèmes. Attending this training delivers a range of capabilities that can be applied to multidisciplinary manufacturing industries such as automotive, machinery, plant design, aerospace, and many more. CATIA training addresses the processes involved in product lifecycle management.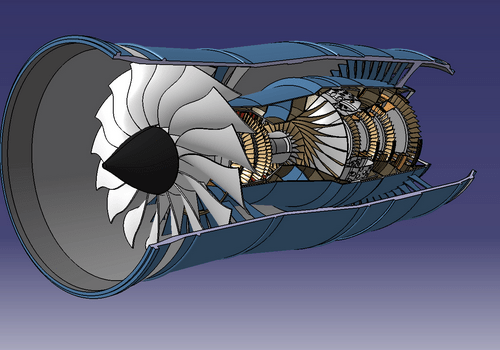 Course Content:
Introduction to CATIA
Drawing sketches in the sketcher workbench-I
Drawing sketches in the sketcher workbench-II
Constraining sketches and creating base features
Reference elements and sketch-based features
Creating dress-up and hole features.
Editing features
Transformation features and advanced modeling tools-I
Advanced modeling tools-II
Working with the wireframe and surface design workbench
Editing and modifying surfaces
Assembly modeling
Working with the drafting workbench-I
Working with the drafting workbench-II
Working with sheet metal components
DMU kinematics (optional)
---
CREO ELEMENTS/PROE
PTC Creo Elements/Pro (formerly known as Pro/E) is an integrated CAD/CAM/CAE parametric modeling software from PTC, Parametric Technology Corporation. This software serves as an integral and a scalable designing platform. It is widely used software among the mechanical engineers for designing complete 3D models of the product. The knowledge of using the available range of tools enables the user to produce collaborative development.
Course Content
Part Modeling & Assembly
Sheetmetal Design
Surface Modeling
Detailing (Drawing)
---
ANSYS
ANSYS training imparts the skills to develop the product design and use the simulation methods to solve the most challenging product engineering problems. This training allows users to analyze large product models before actual manufacturing. The participants explore about the software's new innovations, including pre-processing functionalities; coupled physics capabilities; and high-performance computing advancements. The learning curve expands and allows the candidates to accomplish multiphysics workflows in structural, electromagnetics and thermal domains.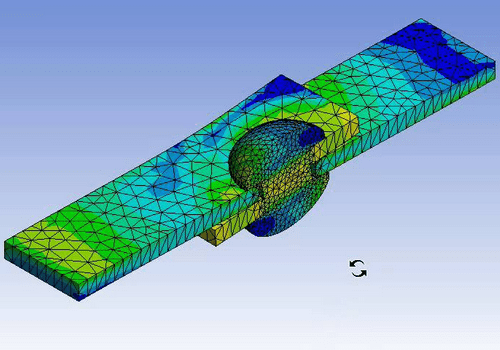 Course Content
Introduction to FEA and Ansys
Basic Solid Modeling
Advanced Solid Modeling
Finite Element Modeling (FEM) – I
Finite Element Modeling (FEM) – II
Solution And Postprocessor
Static Structural Analysis
Advanced Structural Analysis (Dynamic And Nonlinear)
Advanced Structural Analysis
Thermal Analysis
Generating The Report Of Analysis
---
CADEM
Reduce cycle time, Reduce programming time, Reduce down time, DNC. Reduce waste, increase profits. For CAD CAM education: Reduce teaching time, Improve understanding of topics, Improve retention of topics. Students learn more in the same time
Course Content
Teaches tool selection, process sequencing
Post processors for all popular controls
Teaches cycle time, machining cost reduction
Machining power, torque calculation
Scrap volume, weight, sale price
Prints shop docs, teaches shop floor systems
Import part geometry from external CAD
---